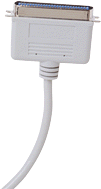 To develop a dependable and easy-to-use financial mangement system requires a thorough understanding of the user's specific needs. At Accelerated Management Systems, we've done our homework...and it's paid off. AMS has been serving the needs of retailers with a variety of products since 1983.
AMS is a proven company with successful working products and a reputation for ongoing support. With AMS, you can be assured of optimal planning, set-up and maintenance. This unique business partnership and unparalleled level of service includes:
initial evaluation of needs
planning for installation
implementation of the program
training of the staff
testing of the equipment
monitoring the system's performance
and servicing both hardware and software needs
While our products and services are varied, at AMS, our goal is focused: To help you become more productive...and your business more successful.